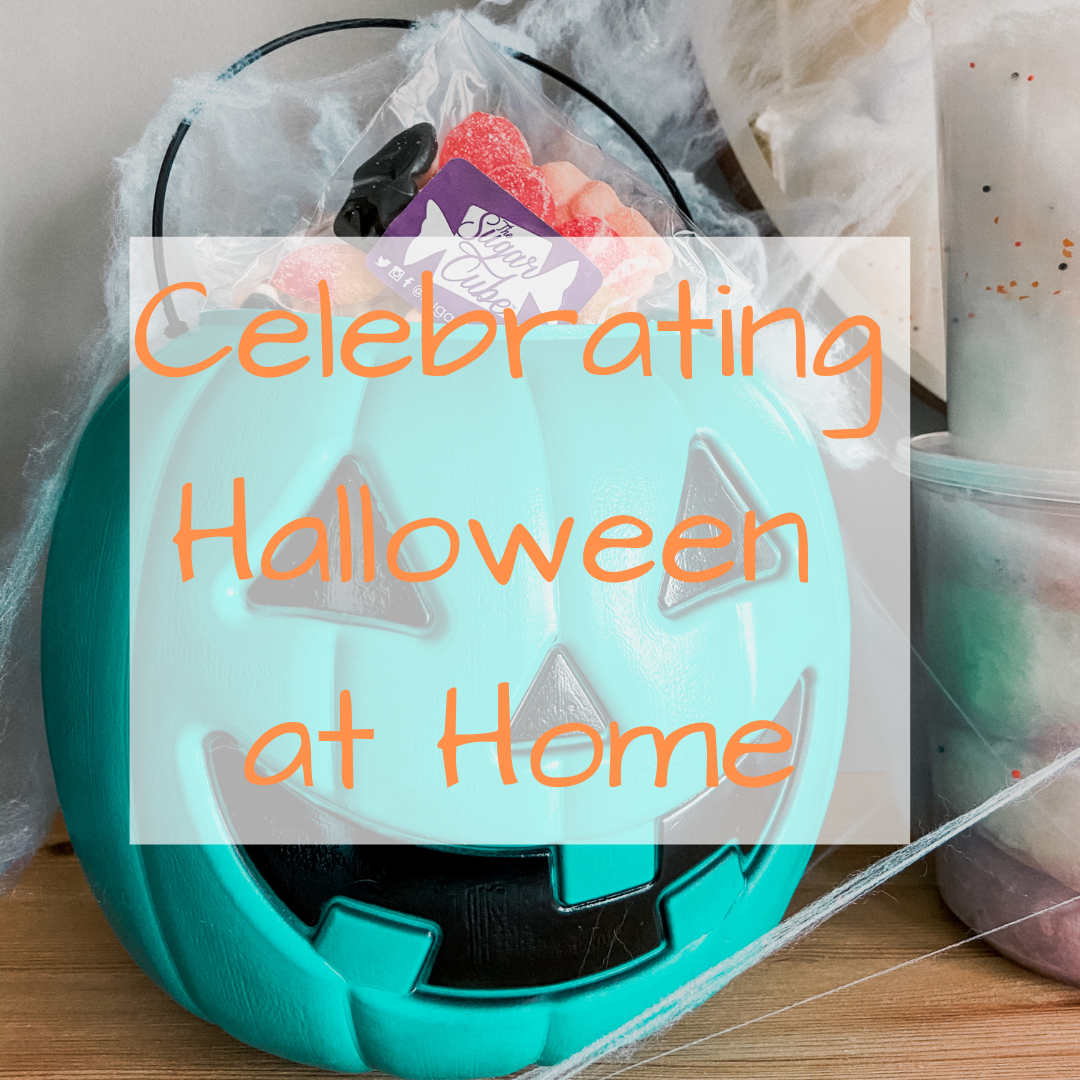 Celebrating Halloween During Covid! 3 Sweet Ideas for Keeping the Halloween Spirit Alive!
Trick or Treating may still be off the table for some of you this year and we know a lot of parents are wondering how to still make Halloween special. Dressing up in a costume and going door to door for candy was one of the highlights of our childhoods. We don't want our little ones to miss out on these fun events!
A lot has already changed in our lives, but COVID doesn't mean you have to skip the fun of Halloween! Here are three sweet ideas for keeping the Halloween Spirit alive while at home!
As we move in and out of restrictions and find a way forward with Covid, we know that some parents are cautious about sending their little ones Trick or Treating! Just because you'd rather keep your little ones at home, doesn't mean you have to skip the fun of Halloween.
Here are three sweet ideas for keeping the Halloween Spirit alive while at home!
1. Swap the Trick or Treating for an at home Scavenger Hunt!
Dress up in costume and have your little ones follow clues to get treats all around the house!
We've come up with our own way to help you create an awesome Halloween scavenger hunt or you can create your own! Once everyone has found their treats, cozy up with your favourite Halloween movie and enjoy your goodies!
Our Halloween Hunt comes with 10 unique goodies for you to hide all around your house for kiddos to find! It comes complete with a step by step guide for parents on ideas of where to hide the items, plus a fun treasure map printable for the kiddos to follow along with spooky clues! 
One Halloween Hunt has more than enough candy for multiple kids - or you can purchase one for each kid (if you want to ensure YOU get some treats too ;))
If you already did the hunt last year, we've created an updated version with brand new clues! If you haven't, we have two clue versions for you to choose from!
*Limited quantities available!*
Just want the printable? Get our free download here.
2. Spread the scare to your neighbourhood or workplace!
We have lots of personalized gifting options for you to share with your team! Our
Spread The Scare Packages
come with 20 bags of delicious Halloween gummies, a perfect sized treat to brighten someone's day!
Spread The Scare Fundraiser: For every package sold in October, we will donate 10 bags to kids at Alberta Children's Hospital and other worthy organizations. Our primary goal is getting a Halloween treat to all 120 beds at ACH and you can help us reach that goal while spreading sweetness to your own team or community!
3. Try our limited edition Halloween sweets!
You don't have to wait until Halloween for some sweet treats. Our limited edition
Halloween CandyGrams
and
Candy Baskets
 are perfect for anyone, regardless of whether or not you're of trick or treating age! 
Check out our Instagram Highlights to keep up with the new treats we're bringing in for this spooky season!
How are you celebrating Halloween this year? Let us know in the comments below!