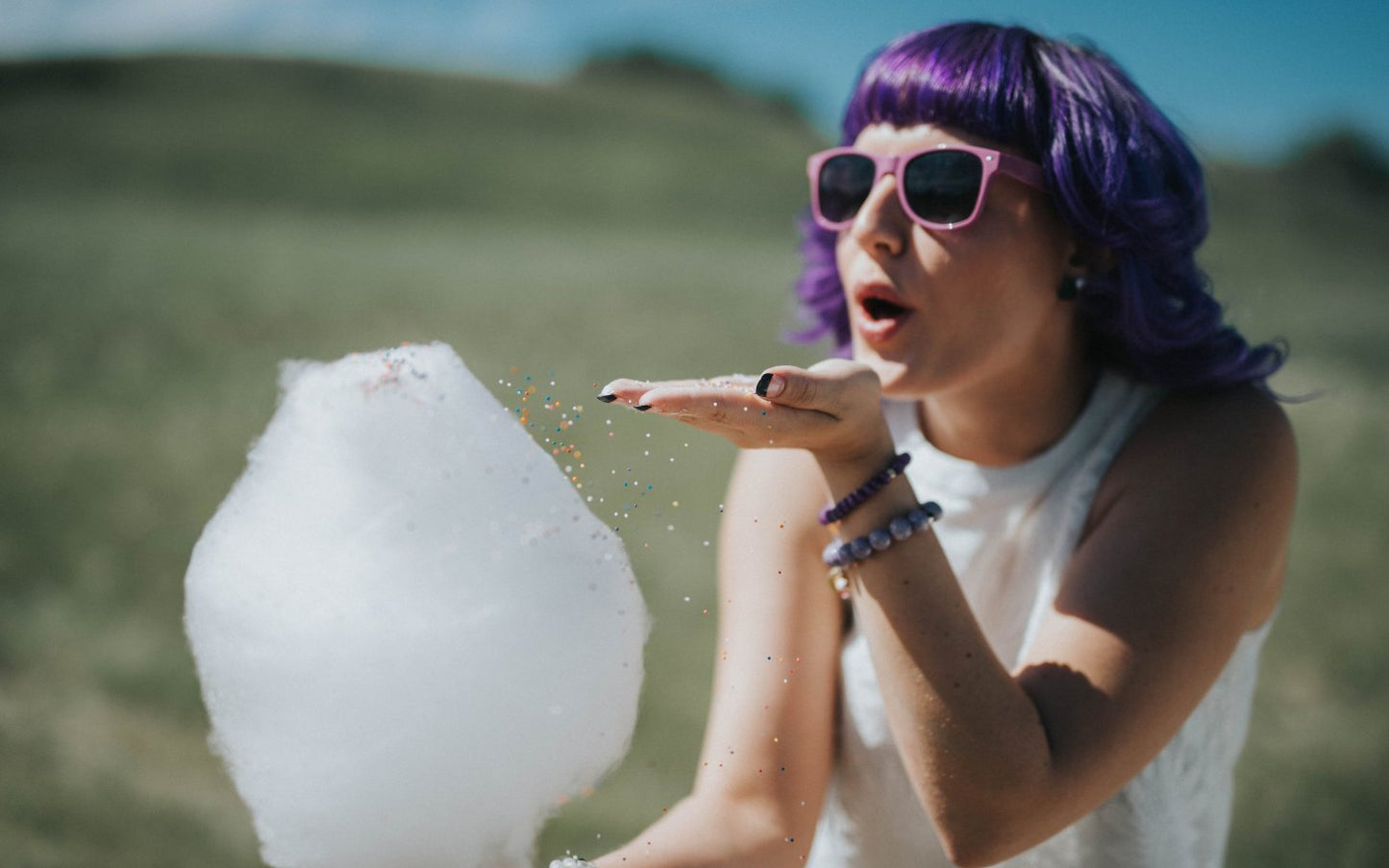 We LOVE Cotton Candy here at The Sugar Cube so much that we wanted to share with you all some of our favorite fun facts about this tasty treat! Listed below are 5 facts about Cotton Candy that you didn't know you needed to know!
William Morrison was the first to invent cotton candy back in 1897! The name "Cotton Candy" was then later trademarked by another dentist by the name of Dr. Josef Lascaux.
Contrary to popular belief, cotton candy is actually the less of all evils when it comes to candy and sweets (with only 1 tbsp of sugar in each puff – and less than 50 calories per puff, it is actually a special treat that parents don't have to feel guilty about their kids consuming).
Just how thin is it? A strand of cotton candy is actually thinner than a strand of human hair!
We know this sugary snack as Cotton Candy here, but it also goes by the names of Fairy Floss in both Finland and Australia. Probably its most unique name is in the Netherlands where it is called Suikerspin which translates to Sugar Spider!
December 7th is National Cotton Candy Day! Mark it in your calendars so that you don't forget!
To order your cotton candy - shop here. Or send us an email at candy@sugarcubeyyc.com for any questions or custom orders!