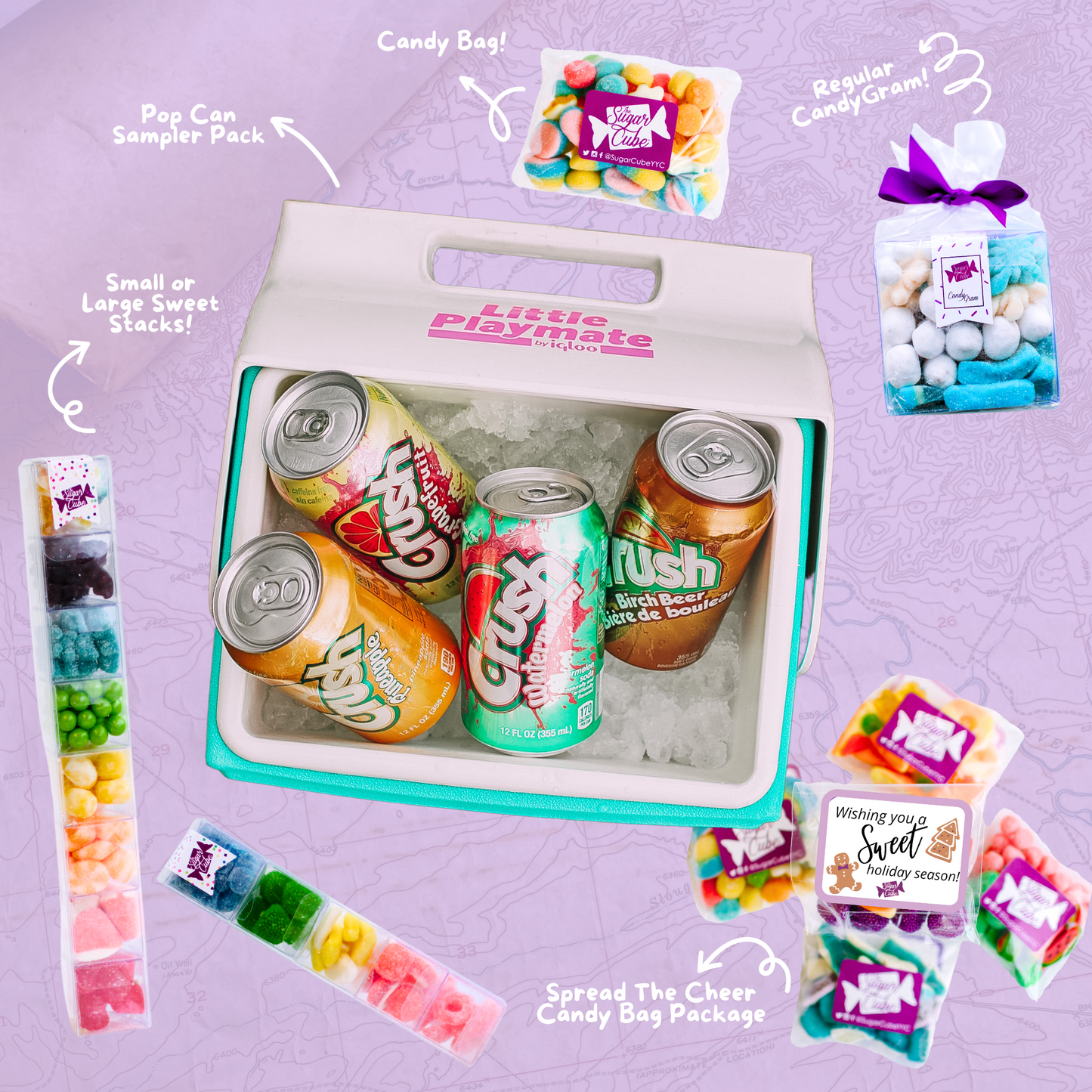 Trail Mix Redefined: Alberta's Best Beginner Hikes Paired with Our Favourite Candy Treats
🌲 Embrace the spirit of adventure this Take a Hike Day!
Whether you're an avid hiker or just looking to start, Alberta's stunning landscapes offer the perfect backdrop for your next outdoor excursion, from the vibrant wildflowers of Old Wagon Trail to the icy wonders of Grotto Canyon. Kenzie, our resident hiker and Warehouse Manager, handpicked six beginner-friendly hikes that promise breathtaking views and memorable experiences.
Each trail is a gateway to Alberta's natural beauty, complete with easy-to-follow trail maps to guide your journey. So, lace up your hiking boots and discover the trails that make Alberta a hiker's paradise!
Now, let's chat about candy briefly before diving back into hiking.
Here are 5 of the easiest, most "backpackable" treats to bring on your next hiking adventure!
OK! Let's go hiking!
Old Wagon Trail: A must in the summer, it is wildflowers galore! You also get a crazy view of the Frank Slide.
Chester Lake: A beautiful hike through forest and meadow. The lake is gorgeous, and you have a 360-degree view of the mountains. You can extend the hike further and head to Elephant Rocks, a very cool rock formation.
Junction Falls: The end is worth it. The falls are beautiful! You can climb to the top of them as well if you're feeling more adventurous. You also get the chance to see about 1,000 cows, which is a selling feature.
Sundance Canyon Trail: You get to climb through a super awesome canyon. Climbing up the rock stairs made me feel like Gollum leading the hobbits into Mordor, lol.
Troll Falls: You get to go 100% goblin mode here! The falls are frozen in the winter, and you can sneak behind them!
Grotto Canyon: You walk through a canyon into an area of waterfalls. In the winter, there are a lot of ice climbers here! Make sure to bring your Crampons to this spot in the winter, it is very very icy!
✌🏻 Thanks, Kenzie!
As our journey through Alberta's scenic trails ends, we hope you're inspired to lace up your boots and explore these natural wonders for yourself. Every step on these trails brings a new perspective of Alberta's diverse landscapes, from the serene Chester Lake to the whimsical Troll Falls. Whether you're seeking a peaceful walk among wildflowers or an adventurous climb beside waterfalls, these hikes offer a world of exploration at your feet.
So, why not grab your favourite candy and start with one of these trails on this Take a Hike Day? Adventure awaits in every corner of Alberta, and these paths are just the beginning!