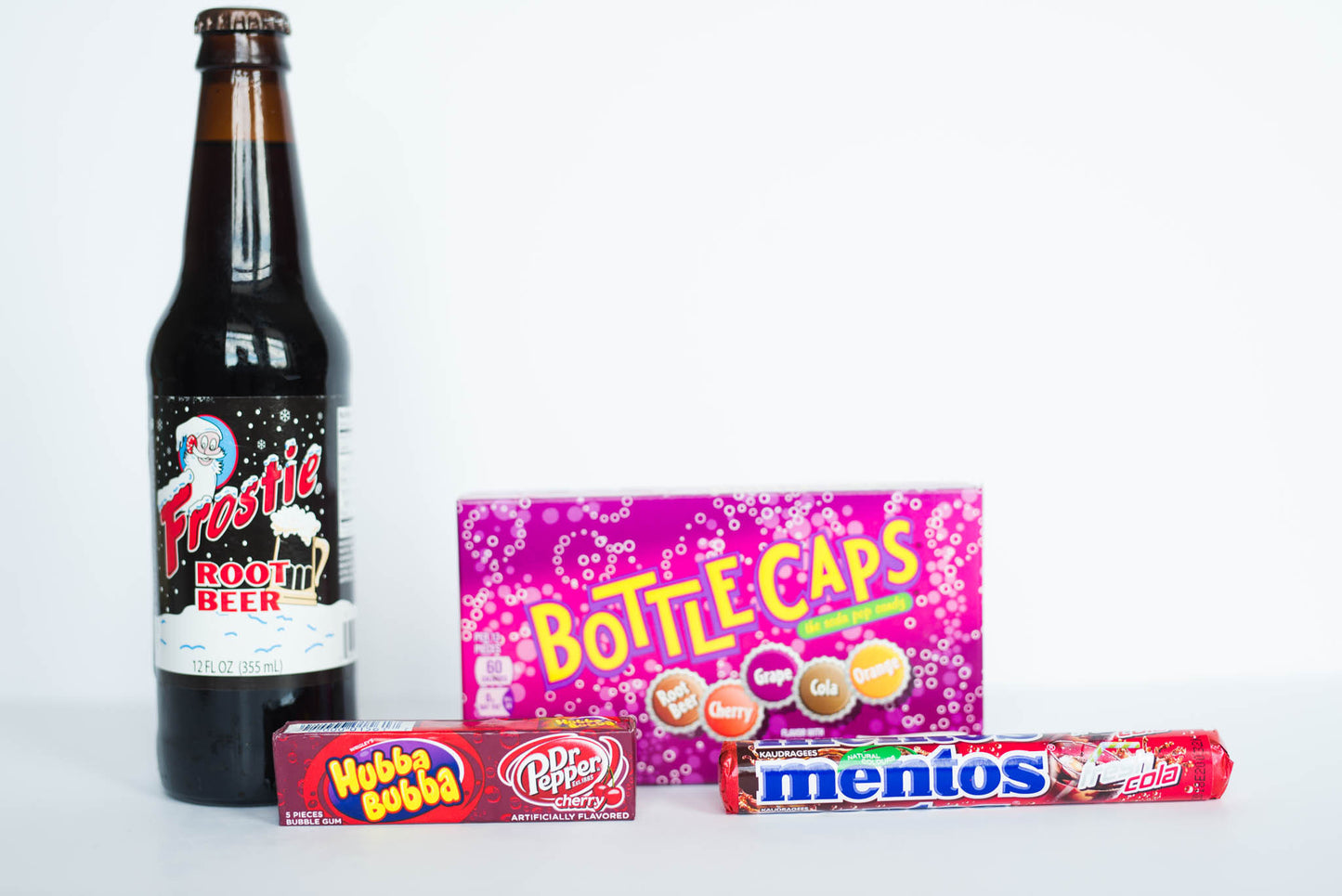 This March we are focusing on SODA!
There is something about sweet soda that can take you back to your childhood!
That delicious, thirst quenching treat that leaves you wanting even more.
What if you could get your soda in a candy form too?
Well, now you can! The Sugar Cube will be cruising around the YYC streets stocked with candy's that provide that delicious flavor. In an even sweeter (and edible) form!
Classic Bottle Caps
 First off, Bottle Caps! These are a definite childhood favourite! They come in a box - jam packed with different soda flavours (root beer, cherry, grape, cola and orange).
Root Beer Candy 
Then comes our obsession with all things root beer flavoured. These candies literally taste like your drinking a delicious, fizzy and authentic root beer! 
The Real Root Beer
If your actually craving the real thing - try our Frosty Root Beer! It has flavours that will leave you craving more - and will defiantly quench your thirst this summer! 
Hubba Bubba - Dr Pepper 
This Hubba Bubba tastes like a fizzy masterpiece! It is fresh, chewy and SO thirst quenching! You won't be able to stop telling your friends about it! 
Mentos - Fresh Cola 
These Mentos are extra refreshing and delicious! They practically fizz when you pop one of these in your mouth! 
SODA CANDY
If your just looking for a variety? Try all of our unique, fresh and delicious soda candies. They come in the flavours of:
Orange
Cherry Cola
Raspberry Lemonade
Rootbeer
Bubblegum
If your craving soda, candy (or both) be sure to visit our candy truck this summer! Follow us on social media (@SugarCubeYYC) to see our location! 
Let us know what your favourite soda, or soda candy is! We might just keep stocking our truck with even MORE before truck season :).